The Pros and Cons of Owning a Home along 30A
30A is a beautiful stretch of highway along the Gulf Coast in Florida. It's a popular destination for beachgoers and second home owners alike. But is owning a home along 30A right for you?
Here are some pros and cons to consider before making the decision.
Pros:
Owning a home along 30A means you have your own little slice of paradise. You can enjoy the stunning beaches and emerald blue waters whenever you want.

A second home along 30A can also be a great investment. Property values in the area have been steadily increasing, so your home could potentially be worth more in the future.

30A is a popular vacation destination, so if you decide to rent out your home when you're not using it, you can potentially earn some extra income.

Owning a home along 30A also gives you access to all the amazing amenities the area has to offer. From world-class restaurants to boutique shops, there's something for everyone along 30A.
Cons:
One of the biggest drawbacks of owning a home along 30A is the cost. Property in the area can be expensive, and if you're only using your home part-time, the cost of maintaining it can add up.

Another potential downside is the potential for natural disasters. The Gulf Coast is prone to occasional hurricanes and other severe weather, which can damage your home and disrupt your plans.

Finally, owning a second home means you'll have to deal with the logistics of maintaining it when you're not there. This can be a hassle, especially if you live far away.
Owning a home along 30A can be a wonderful experience, but it's important to carefully consider the pros and cons before making the decision. If you're ready to take the plunge and buy your own slice of paradise along 30A, make sure to do your research and work with a real estate agent to help you find the perfect property for you.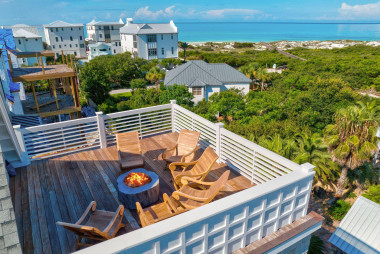 Ready to Take the Next Step?
We want you to feel confident about your next steps as a homebuyer.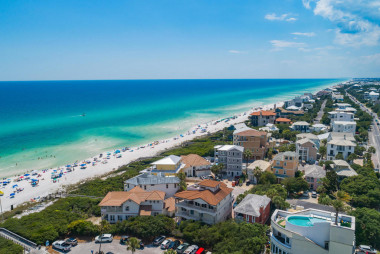 Just Show Me Some Beautiful Beach Homes!
Check some of the best homes on 30A!
OPEN HOUSES
The perfect opportunity to look around, ask questions and find the home you love.
OPEN HOUSES