82,338 Great Reasons to Buy a Home Today
The financial benefits of buying a home as compared to renting one are always up for debate. However, one element of the equation is often ignored – the ability to build wealth as a homeowner.
Most experts are calling for home prices to continue appreciating over the next several years. The most recent Home Price Expectation Survey, a survey of over one hundred economists, real estate experts, and investment and market strategists, expects home appreciation to increase as follows:
2021: 6%

2022: 4.5%

2023: 4%

2024: 3.6%

2025: 3.5%
Using their annual projections, the graph below shows the equity build-up a purchaser could earn, using a $350,000 home as an example: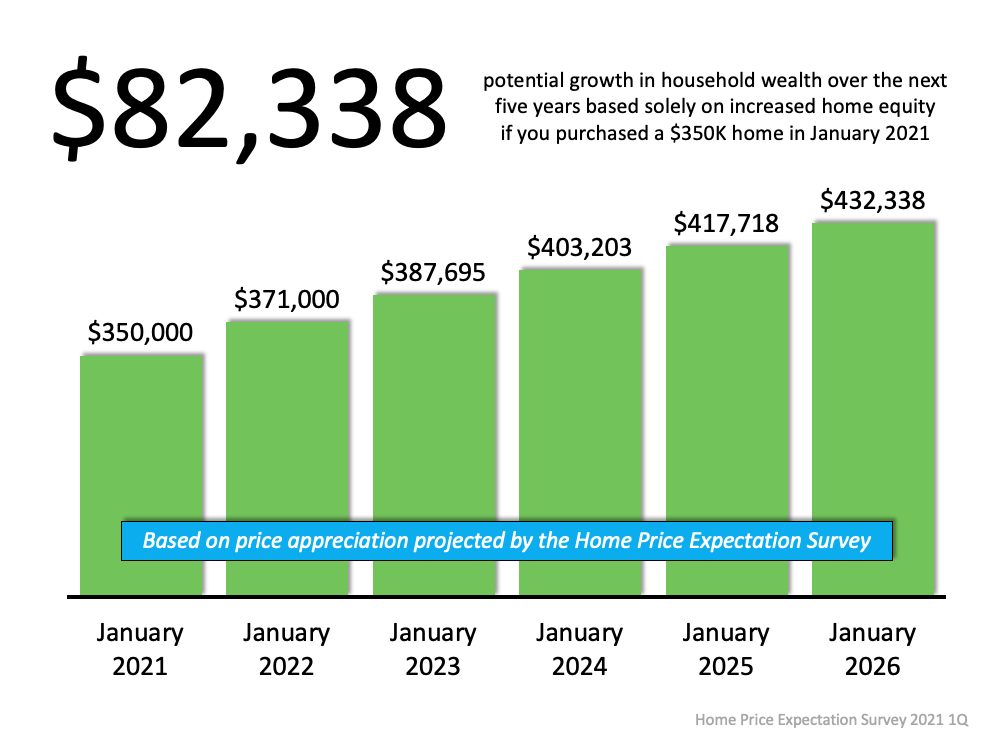 A homeowner could increase their net worth by over $80,000 in five years. That's an average of $16,000 annually. That number should be in any equation determining the financial benefits of owning a home compared to renting.
Bottom Line
Homeowners are going to make a substantial amount of money in home equity over the next five years. If you're ready to buy a home, let's connect so you can enjoy this great benefit as well.
Get your home's accurate value.
Instead of a robot and an algorithm, we use our experience and up-to-date MLS data*
We'll be in touch soon!
Our goal is to send your report over within 24-48 hours. In the meantime, hear from our past sellers about their experiences.
Andy sold it quickly after it sat with another agent!
Our home had been on the market for 4 months with a previous agent. My husband found Andy on a real estate group. Andy was very knowledgeable in my area. He suggested making a few minor updates and listed our house for $30k more than it was previously listed for. It took Andy about 2 weeks after listing it to get 2 offers on my house. We finally closed on our house after an offer of only $5K off of ask.
Verified by RateMyAgent
FEATURED LISTINGS
Get instant access to the latest properties to hit the real estate market.
FEATURED LISTINGS