How Much Time Do You Need To Save for a Down Payment?
One of the biggest hurdles homebuyers face is saving for a down payment. As you're budgeting and planning for your home purchase, you'll want to understand how much you'll need to put down and how long it will take you to get there. The process may actually move faster than you think.
Using data from the U.S. Department of Housing and Urban Development (HUD) and Apartment List, we can estimate how long it might take someone earning the median income and paying the median rent to save up for a down payment on a median-priced home. Since saving for a down payment can be a great time to practice budgeting for housing costs, this estimate also uses the concept that a household should not pay more than 28% of their total income on monthly housing expenses.
According to the data, the national average for the time it would take to save for a 10% down payment is right around two and a half years (2.53). Residents in Iowa can save for a down payment the fastest, doing so in just over one year (1.31). The map below illustrates this time (in years) for each state: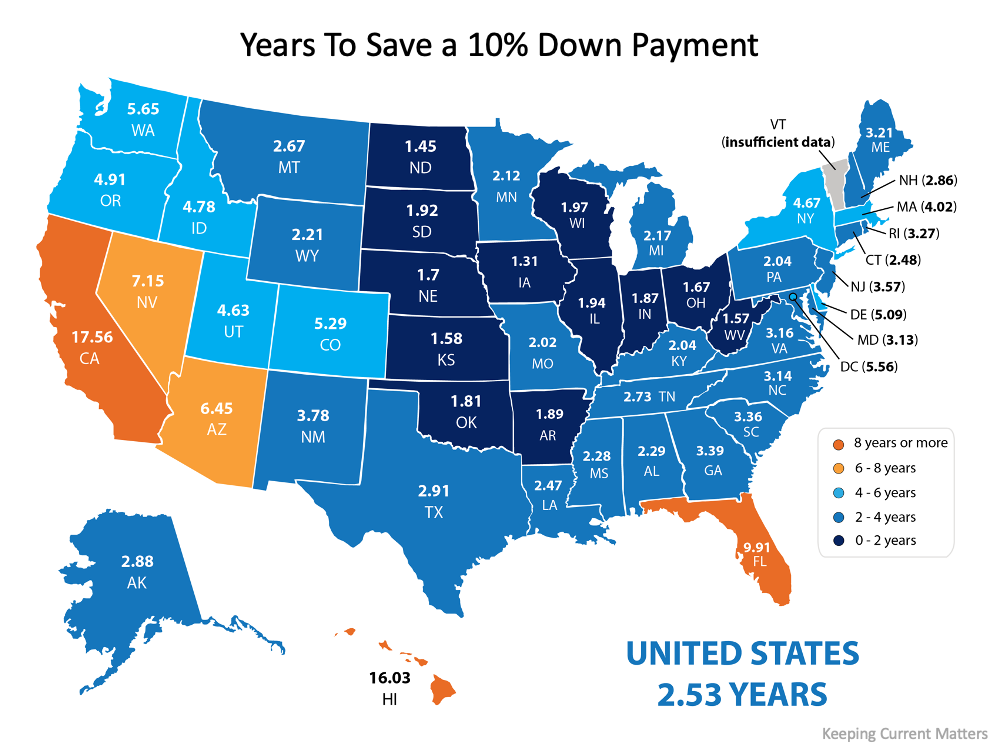 What if you only need to save 3%?
What if you're able to take advantage of one of the 3% down payment programs available? It's a common misconception that you need a 20% down payment to buy a home, but there are actually more affordable options and down payment assistance programs available, especially for first-time buyers. The reality is, saving for a 3% down payment may not take several years. In fact, it could take less than a year in most states, as shown in the map below: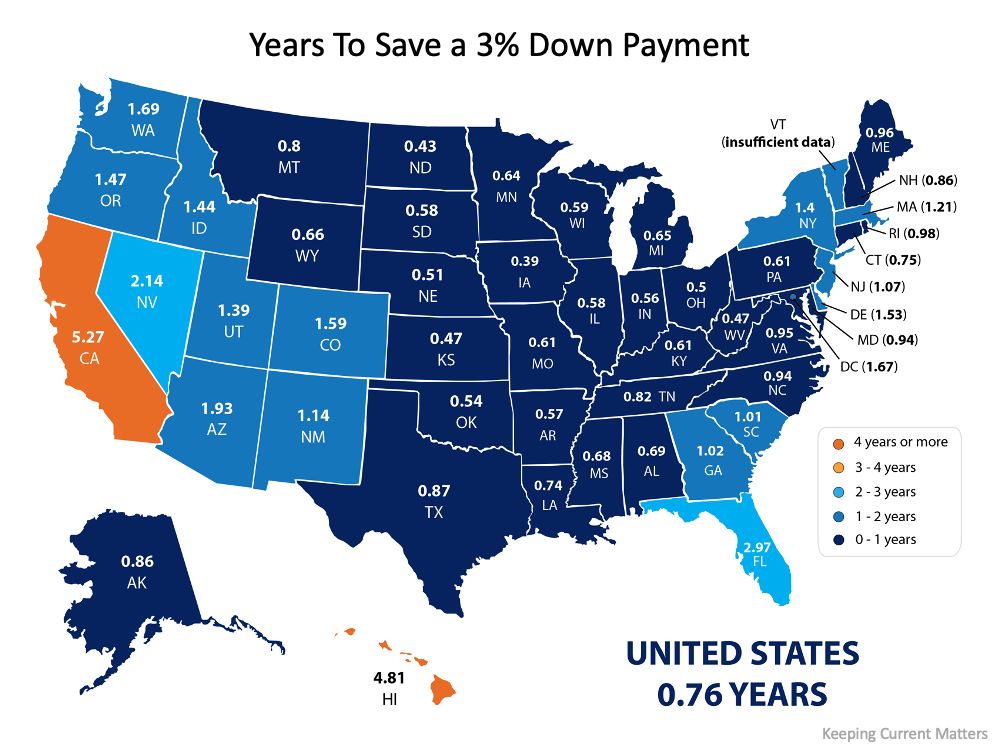 Bottom Line
Wherever you are in the process of saving for a down payment, you may be closer to your dream home than you think. Let's connect to explore the down payment options available in our area and how they support your plans.
Get your home's accurate value.
Instead of a robot and an algorithm, we use our experience and up-to-date MLS data*
We'll be in touch soon!
Our goal is to send your report over within 24-48 hours. In the meantime, hear from our past sellers about their experiences.
Are you a Veteran?
Let us help!
As a Veteran, we specialize in helping Veterans utilize their VA Home Loan Benefits.
Check out our Veteran's Page.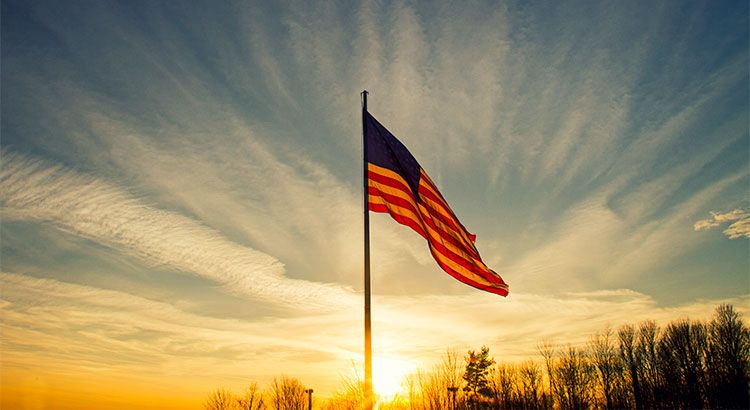 FEATURED LISTINGS
Get instant access to the latest properties to hit the real estate market.
FEATURED LISTINGS
Andy sold it quickly after it sat with another agent!
Our home had been on the market for 4 months with a previous agent. My husband found Andy on a real estate group. Andy was very knowledgeable in my area. He suggested making a few minor updates and listed our house for $30k more than it was previously listed for. It took Andy about 2 weeks after listing it to get 2 offers on my house. We finally closed on our house after an offer of only $5K off of ask.
Verified by RateMyAgent
Now partnered with Corcoran
Andy Rose is now partnered with Corcoran Reverie in Florida.
Corcoran Reverie is known for their knowledge and experience with luxury beach properties along Florida's panhandle. Your beach home search starts here: www.YourEmeraldCoast.com